Chris Stevens Guitar Instruction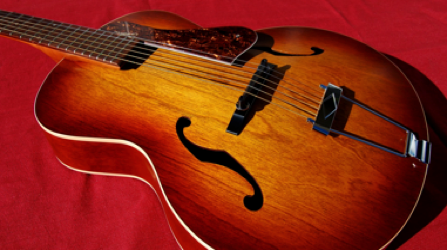 Over 25 years Experience
Hello, my name is Chris Stevens. I am a guitar teacher who has been giving private lessons on Mercer Island and a variety of Seattle area music stores for over 25 years... and loving it! Since the early 80's I have helped hundreds of aspiring guitarists attain their musical goals, many of whom have stayed with me for many years. I've been a professional musician since the mid 70's playing rock, blues and jazz guitar. Lately, you can catch me performing regularly as the leader of my own popular blues band.

Personalized lessons
I give personalized instruction in all styles of electric and acoustic guitar, as well as electric bass and ukulele. Students are presented a well rounded curriculum in rock, pop, blues, jazz and fingerstyle guitar, with special focus on the needs and tastes of the individual. Beginners, intermediate and advanced players of all ages are welcome. My goal is to have each student's experience be motivating, rewarding and loads of fun.
I invite you to explore my website. Learn about my background at Chris' Bio, get an idea of my methods at Teaching Style, get further details about the Locations, and read Testimonials from current and former students. Learn more about my music on my Music page.

Two Locations
I offer guitar lessons in two convenient locations; at my studio on Mercer Island and at A Sharp Music Studio in Renton.

Virtual Lessons Available
I also offer lessons online via Zoom, Facetime or Skype.
Swamp Carnival from Chris' CD Bankshot