Chris Stevens Guitar Instruction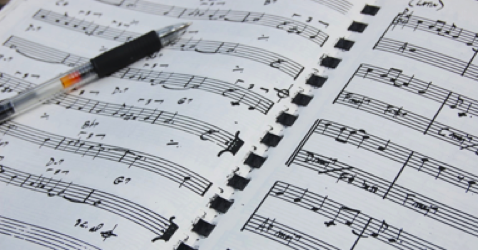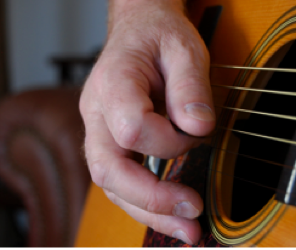 My lessons are one-on-one sessions which allow us to focus on your personal guitar goals. Having taught for over 25 years, I have an extensive library of rock, pop, blues and jazz material that I have collected or written, which I can use selectively to tailor a program for each individual.
I believe each lesson should be productive yet fun. As your personal guitar trainer, my goal is to ensure you learn with little to no frustration and even have a few laughs along the way. We'll take a step by step approach and when necessary, break pieces into smaller, more manageable sections. Years of experience have taught me to recognize different learning styles and how to work with each student's natural musical strengths. This instills confidence and really opens the door to mastering other skills.
Beginners will be taught the fundamentals and good playing habits that give them the ability to eventually play any style they choose. I use guitar tablature and I also teach my students to read or at least understand the fundamentals of standard music notation. While I always encourage my students of all levels to really listen to what they're playing, I also emphasize the highly visual nature of the guitar.
I find that a lot of practicing goes on when there's a personal interest in the music, so I often invite students to bring in songs (either written or recorded) they would like to learn. At all levels, I prefer to spend most of our lesson time working with songs. There are plenty of useful scales, arpeggios, chord inversions, etc. I can teach you, and some students really enjoy these technical aspects of guitar playing. Still, I believe practical application is the best way to retain any musical concept, so we'll put them to work playing songs you enjoy.
One of the great values of private music lessons is simply the student's commitment to return week after week for more. I respect this and work hard to make sure that each lesson presents you with something new and interesting. Take a look at my Testimonials page to learn how my methods have helped some of my current and former students
• Weekly Goals
• Motivation
• Music You Like
• Build Confidence
• Versatility
• Theory
• Improvisation
• Songwriting
• Technique
• Songs, and
more songs!