Chris Stevens Guitar Instruction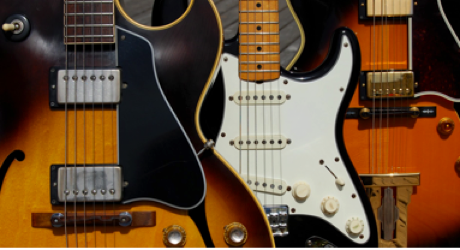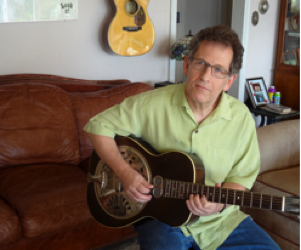 "Both my sons did lessons with Chris starting at age 10 and had a great experience. Chris taught them a ton and kept thigs fun so they always wanted to go back. Chris was a good teacher when they were young beginners and also as they got more advanced. One son played guitar in his high school's Evita performance and Chris was able to help him decipher the orchestra music! This son now plays guitar every week at church. Chris Stevens has been a really great instructor and I highly recommend him".
Susan Costa
"I've known Chris for over 15 years. I took lessons from Chris because of his expertise and the fact that he plays the kind of music I like. Unlike many guitarists who seem to need all kinds of effects pedals and other electronics to get their "sound", Chris accomplishes different styles and tonality with virtuoso technique. As an adult student, I appreciated Chris' patience and ability to explain concepts that are easy to understand. Chris will tailor a lesson plan that will get you playing the kind of music you love as fast as possible.
As a hobby luthier, Chris was instrumental in helping me build a copy of his Gibson ES-175. Chris played my guitar several times during the final phases. His feedback helped me craft an instrument that comes close to the sound and playability of his own guitar.
Thanks Chris for all you have taught me about playing and building a guitar!"
Rich Smith
"Chris Stevens is an excellent guitar teacher. Our son began lessons as a beginner, and has continued taking lessons for 3 years with Chris. He has grown in his love and knowledge of music as a whole and especially in his skill at playing guitar. Chris is extremely patient and dependable. My son has really enjoyed the fact that Chris will teach him the genre of music that he prefers, which in this case is Classic Rock. So fun to hear the songs we grew up listening to now being played by our 13 year old. We were recently told by a professional musician, that whoever taught our son to play did an amazing job! What a compliment! Thanks, Chris, for igniting the passion for music that our son very definately has and will always have".
Kara Brodman
"Chris is a great teacher and always helpful. He encourages you even when you're doubtful about your ability. It is a fun time and he is very knowledgeable in many different techniques. Overall he's helped me learn how to play and become confident in playing guitar".
JT Tuttle-Roache
Mercer Island High Junior
"I've been taking guitar lessons from Chris Stevens and I would recommend him to anyone interested in improving their playing technique, foundation and knowledge. As an Airline Pilot and Instructor I immediately recognized Chris' instructional approach to build and review fundamentals and then add exercises that have had a dramatic effect on my speed and dexterity. Chris has a vast depth of musical knowledge and speaks with authority on a variety of musical genres, providing interesting footnotes to the pieces I've been working on with him. I'm thrilled to have found a professional instructor of Chris' caliber who can easily translate from either the traditional staff or tab staff. I leave my lessons with notation that includes rhythm and timing, which makes my practice time at home far more effective and valuable! With the demands of work, if I've had a day or two off from practice I can review and get right back on track. I'm looking forward to the continued growth in my playing ability and feel for the blues through Chris' tutelage - even my teenage son is impressed with my improvement!"
Brian Good
"Chris is truly a master of the guitar. His knowledge of music is extraordinary; when teaching me songs he often doesn't need to refer to a tab. His main style is the blues, but that's just what he likes. For example, he showed me how to do sweep picking arpeggios that modern heavy metal guitarists use. I prefer classic rock, and Chris knows a lot about it. He has also helped me a lot with music theory, so I'm not lost when people talk about scale degrees and relative minors. This helps me in band. Chris would be a great teacher for anyone as he will teach you whatever you want about guitar and music in general."
Blake Wright
Mercer Island High Junior